We Are Now Open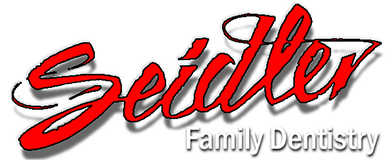 In light of recent events, we wanted to share how our practice is maintaining a safe and healthy environment surrounding the current COVID-19 (coronavirus) situation.
We are back to our normal working hours.
Monday and Tuesday 8-5 lunch 1-2
Wednesday and Thursday 7-4 lunch 1-2
every other Friday 8-12
Our community has been through a lot over the last few months, and all of us are looking forward to resuming our normal habits and routines. While many things have changed, one thing has remained the same: our commitment to your safety.
You may see some changes when it is time for your next appointment. We made these changes to help protect our patients and staff. For example:
• Our office will communicate with you beforehand to ask some screening questions. You'll be asked those same questions again when you are in the office.
• We have hand sanitizer that we will ask you to use when you enter the office. You will also find some in the reception area and other places in the office for you to use as needed.
• You may see our waiting room will no longer offer magazines, children's toys and so forth, since those items are difficult to clean and disinfect.
• Appointments will be managed to allow for social distancing between patients. That might mean that you're offered fewer options for scheduling your appointment.
• We will do our best to allow greater time between patients to reduce waiting times for you, as well as to reduce the number of patients in the reception area at any one time.
We look forward to seeing you again and are happy to answer any questions you may have about the steps we take to keep you, and every patient, safe in our practice. To make an appointment, please call our office at 972-625-2222.
COVID-19 questionnaire:
1. Have you tested positive for COVID-19?
2. Have you been tested for COVID-19 and are awaiting results?
3. Do you have any of the following respiratory symptoms? Fever, Sore Throat, Cough, Shortness of Breath?
4. Have you recently lost your sense of smell or taste?
5. Do you have any GI symptoms? Diarrhea? Nausea?
6. Even if you don't currently have any of the above symptoms, have you experienced any of these symptoms
in the last 14 days?
7. Have you been in contact with someone who has tested positive for COVID-19 in the last 14 days?
8. Have you traveled outside the United States by air or cruise ship in the past 14 days?
9. Have you traveled within the United States by air, bus or train within the past 14 days?
While our patient's health and safety are our top priority at all times, as your family dental practitioner, we are not seeing sick patients. We kindly ask that you reschedule your appointment for the time being, should you be experiencing any cold or flu-like symptoms (fever, cough, shortness of breath, etc).
It is our standard of practice to have a sterile and clean facility at all times. However, we are taking the following measures to help ensure the safest environment possible by:
• Increasing the frequency of sterilizing/disinfecting all areas of our facility.
• Screening all patients, to make sure they are in the best health before any procedure.
• We are also asking patients if they have traveled abroad recently or have come in contact with anyone from abroad.
• Kindly asking patients to reschedule if they are experiencing any flu/cold like symptoms.
Welcome to Dr. Richard Seidler Family Dentistry!
Dr. Richard Seidler has been providing dental health care for the entire family serving The Colony, Little Elm, Frisco for over 30 years. We are here to provide your family with quality dental care, promptly and professionally, in a pleasant and friendly atmosphere. Look around, and after browsing the site, we hope you will stop by our office and let us get acquainted. To schedule your next dental appointment, call our office today!
We are committed to providing you the finest, safest and most comfortable dentistry in a relaxed family-friendly atmosphere. Our concern is your comfort and confidence. We recommend regular checkups, periodic cleanings, and x-rays when needed. Our goal is to help preserve your natural teeth for a lifetime. To help ensure our patients receive the best dental care, in a friendly and relaxed atmosphere, we provide a full spectrum of dental procedures including:
• Dental Crowns
• Dental Hygiene
• Dental Surgery
• Dentures
• Extractions
• Porcelain Veneers
• Root Canals
• Sedation Dentistry
• Teeth Cleaning
• Teeth Polishing
• Teeth Whitening
We are located at:
5000 Main Street
Suite 206
The Colony, Texas 75056
Emergencies Call: (972) 625-2222
Dr Richard Seidler Family Dentistry - Se Habla Español